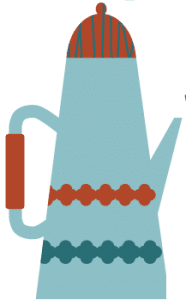 Today's the maiden voyage of Grannie Geek.  I've thought about writing a blog for some time now, but was anxious about what to say and write.  I took advice from other bloggers, who recommended jumping in to see what happens.  I still have jitters, but here I am!
OK – now what do I say?  HA!
I've had an active life, and now find myself with lots of time on my hands.  That's not a bad thing, as long as I find a way to channel my thoughts and energy.
I live 1,700 miles from my grandsons, but my new freedom allows me to travel for visits.  In fact, I'm leaving a week from today for a long overdue visit to see my sister who lives in Pennsylvania, and then onto Indianapolis and those little boys.
My sister has an itinerary – I can't wait.  We're going to go to places and do things we haven't been able to do in my last few visits out east.  It was difficult to run away with her when her daughter was graduating from college and getting married.  Carol lives in Pennsylvania Dutch country.  It's beautiful, and there's so much on our list.  Ever been to a wine and chocolate pairing?  I'll let you know how it goes.  Then there's Shady Maple, an Amish grocery and restaurant.  Carol drops me off at the bulk food isle or the meat counter, does her shopping, and comes back for me.  I'm easy to please.  Antiquing, fabric shopping, outlet malls, King of Prussia – it's amazing.  Ever been to a Wegman's?
What do you like to do with your sister?  Have a unique adventure planned?
Here we go together – Linda