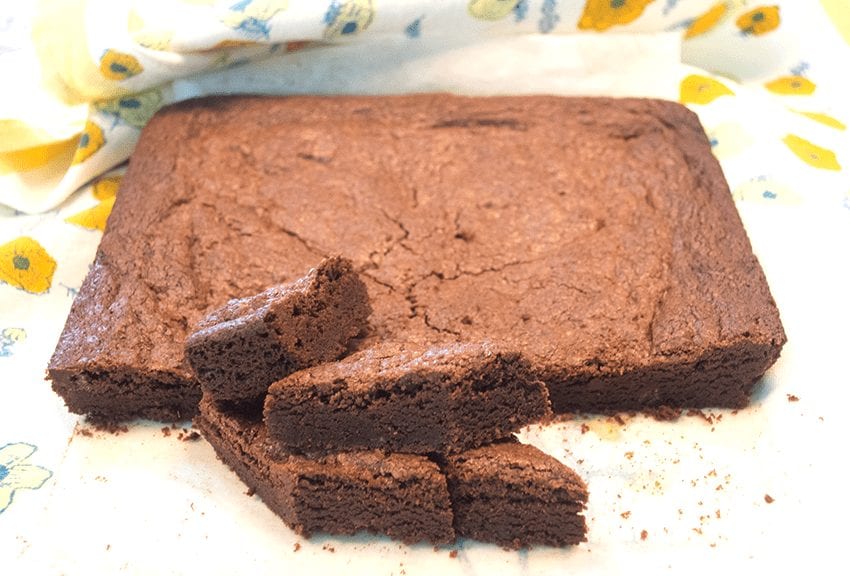 Decadently Rich and Fudgy Chocolate Brownies are guaranteed to satisfy any chocolate-lovers fantasy. WOW! These are the best brownies I've ever made.
The best part is that they're made in one bowl, just as easy as any boxed brownie mix. You can bake the batter in a 9×9 inch or 9×13 inch baking dish. I chose the 9×9 route because I wanted thick chewy brownies. The secret ingredient is the addition of instant coffee. Yep – instant coffee granules are known to intensify chocolaty flavor. And these fudgy brownies are very chocolaty. The recipe calls for chocolate chips and cocoa powder in the batter and more bittersweet chocolate chips mixed into the batter before baking. I have to make a confession . . . As soon as the baking was done and the brownies properly cooled, I wacked off a healthy chunk and kept it on my kitchen counter while I cooked dinner. Every once in a while, I'd have to sample a small bite to make sure the finished product was a good as I remembered. I whittled off little pieces until the whole chunk was gone! And then there were more brownies for dessert! Heavenly! Frosting would be overkill, in my opinion. But if that's the way you roll, I won't judge you. Serve with fresh whipped cream or a scoop of vanilla ice cream. (Thanks, Sam! See original recipe at sugarspunrun.com  "Brownies from Scratch")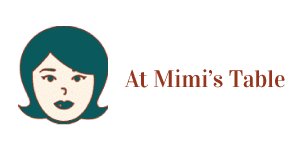 Let's whip up a batch, shall we? Be sure to have plenty of cold milk or hot coffee at the ready.
Yield: 12-18
Decadently Rich and Fudgy Chocolate Brownies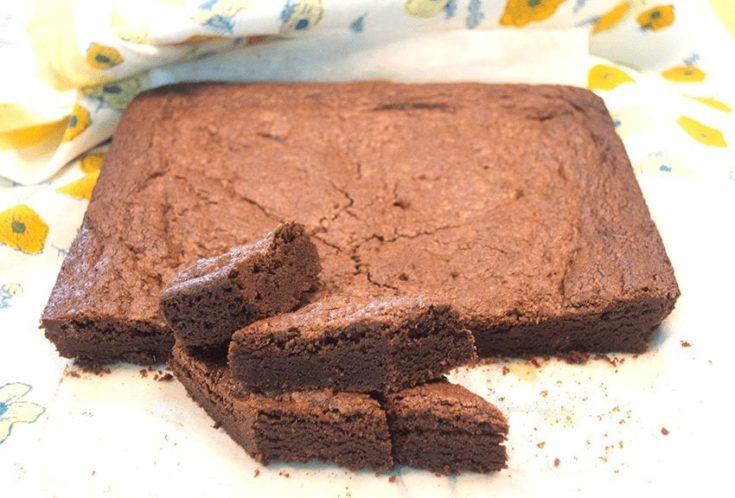 Would you describe yourself as a "chocoholic?" If the smell and taste of chocolate makes your heart skip a beat, these fudgy brownies are for you!
Ingredients
12 Tablespoons unsalted butte or 1 12/ sticks cut into Tablespoon-size pieces
1/2 cup semisweet chocolate chips
1/2 cup cocoa powder. I used Penzey's Dutch-processed cocoa
1/2 teaspoon instant coffee granules or powder
3/4 cup granulated sugar
3/4 cup light brown sugar, packed
2 large to extra large eggs
1 teaspoon vanilla extract
1 cup flour
1/2 teaspoon salt
3/4 cup semisweet chocolate chips, I used 1/2 cup mini chocolate chips
Instructions
Preheat oven to 350F. Prepare a 9x9" or 9x13" baking pan. Spray with cooking spray and/or line with a piece of parchment paper large enough to come up over the sides of the pan. You can remove the brownies out of the pan by lifting up on the paper.
In a microwave-proof bowl, combine butter and 1/2 cup chocolate chips. Microwave for 30 seconds. Stir well and microwave for another 15 seconds. Stir well.
Add cocoa powder and instant coffee and stir.
Add granulated and brown sugars and stir until completely combined.
Add eggs, one at a time beating well after each addition. (You'll notice the batter will lighten and thicken the more the eggs and batter are mixed together.)
Add vanilla. Stir
Sprinkle salt over batter. Add flour. Stir again.
Spread batter into prepared pan. Refrigerate for 15-30 minutes. Remove and bake for 30-40 minutes until a toothpick inserted in the center comes out fudgy, but not wet.
Allow to cool before serving.
Notes
Using a 9x9" baking pan? Bake 35-40 minutes.
Using a 9x13" pan? Bake 16-18 minutes.
My 9x9" batch took a little longer to bake - 45 minutes or so. Keep an eye on yours close to the end of baking time. If you have to bake a little longer, no problem. But there's nothing worse than a burnt batch of lovely brownies!
Yield depends on the size you cut your brownies.