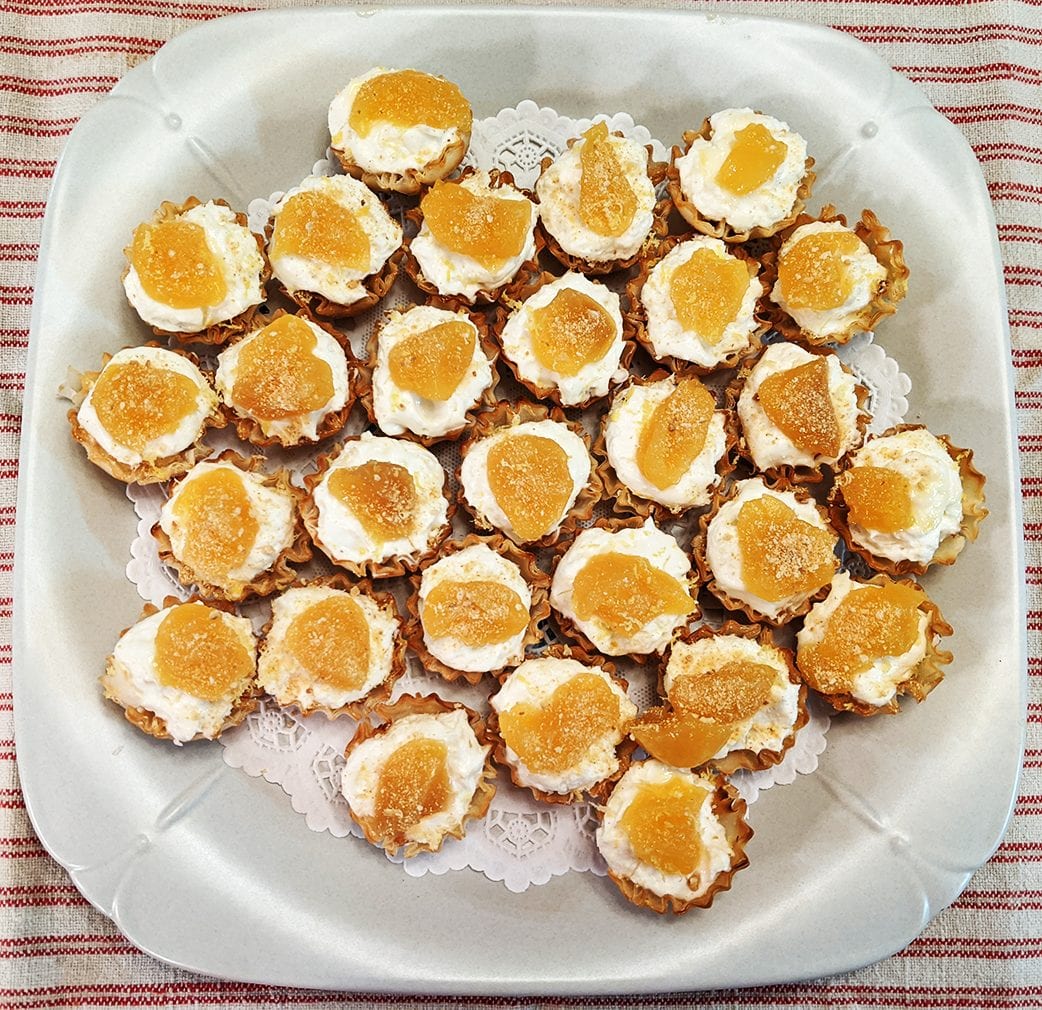 It's the most wonderful time of the year!

Especially if you include these tasty, crunchy, cheesy, creamy, lemony perfect bites on your holiday dessert tray. Mimi's Mini Lemon Cheesecakes come together in 30 minutes or less using store-bought ingredients. "How easy is that?" Well, very easy!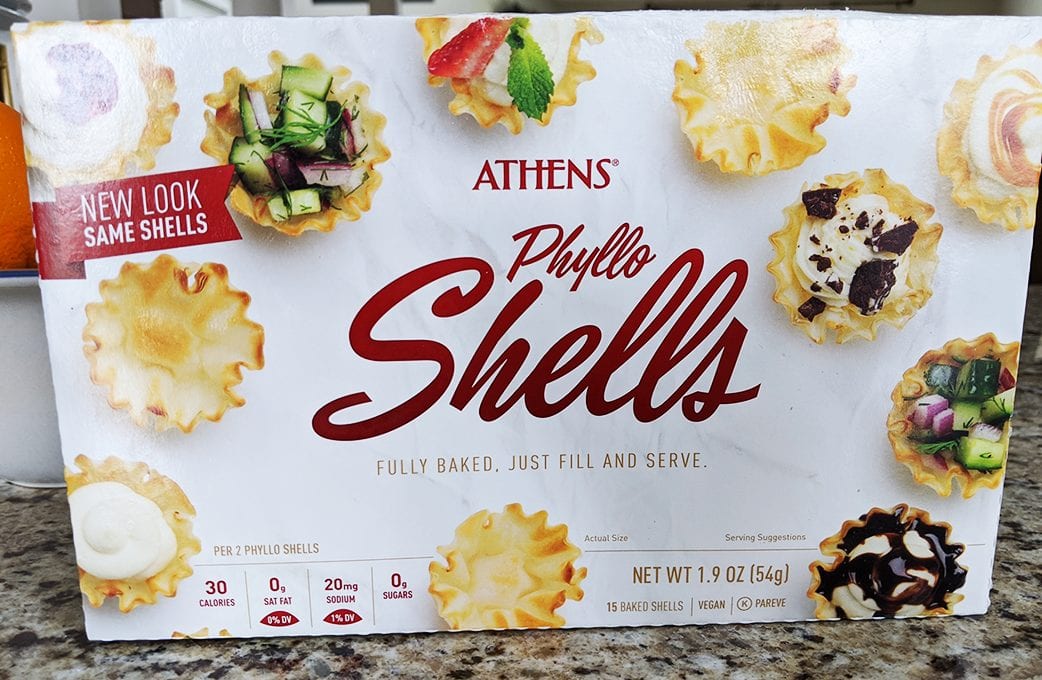 One of my college roommates, Cindy, turned me on these handy frozen phyllo shells earlier this year. She turned hers into appetizers filled with creamy chicken salad. Fabulous! There are hundreds of online recipes for fillings for these lovely shells: spinach-artichoke dip, brie topped with a pecan and drizzled with a little honey, pimento cheese topped with pepper jelly, shrimp salad topped with a sprig of dill, ham salad. The possibilities are endless! And, yes, I bought a couple of packages and plan to keep a supply in my freezer just in case. Find them in the freezer section of your grocery probably around regular phyllo dough and puff pastry sheets.
In Keeping With a Less Stressful Holiday Philosophy
Richard and I were invited to a neighborhood Christmas open house this week. We were asked to bring a snack. It's not a big deal, but my schedule leading up to the party didn't allow for much food prep. Although my tendency is to want to go full bore, I needed a delicious quick treat. Essentially, this recipe was born out of necessity – the mother of invention, right?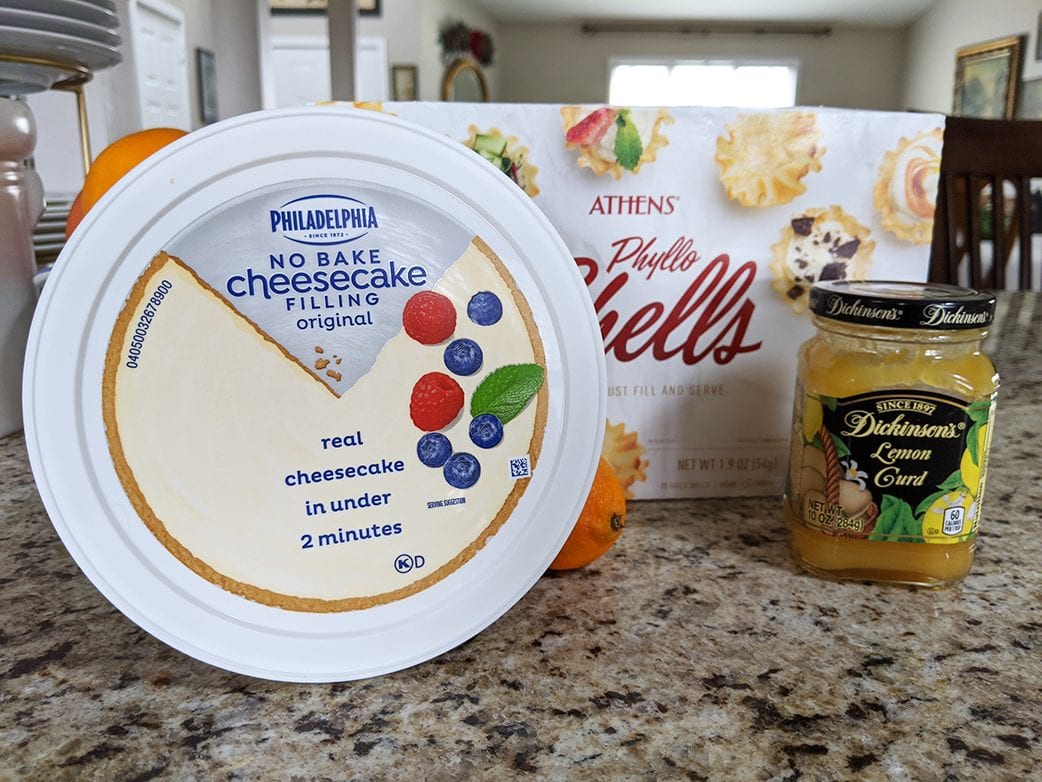 Anyway, I had a supply of the phyllo cups in my freezer and thought to fill them with store-bought cheesecake filling and topping them with a little dollop of lemon curd – a perfect contribution and a nice surprise – something a little different. I mean, who doesn't love a little bite of cheesecake? Sure, who doesn't love a big piece of cheesecake? But these little bites fit in perfectly with all the other savory and sweet bites everyone else brought to the party. I couldn't have been happier. As I mingled, I saw my mini lemon cheesecakes on many plates and was pleased to hear my friends and neighbors ask, "Who brought these? They're so good!" They were even more impressed when I told them how easy my little bites were to prepare.
Give It A Try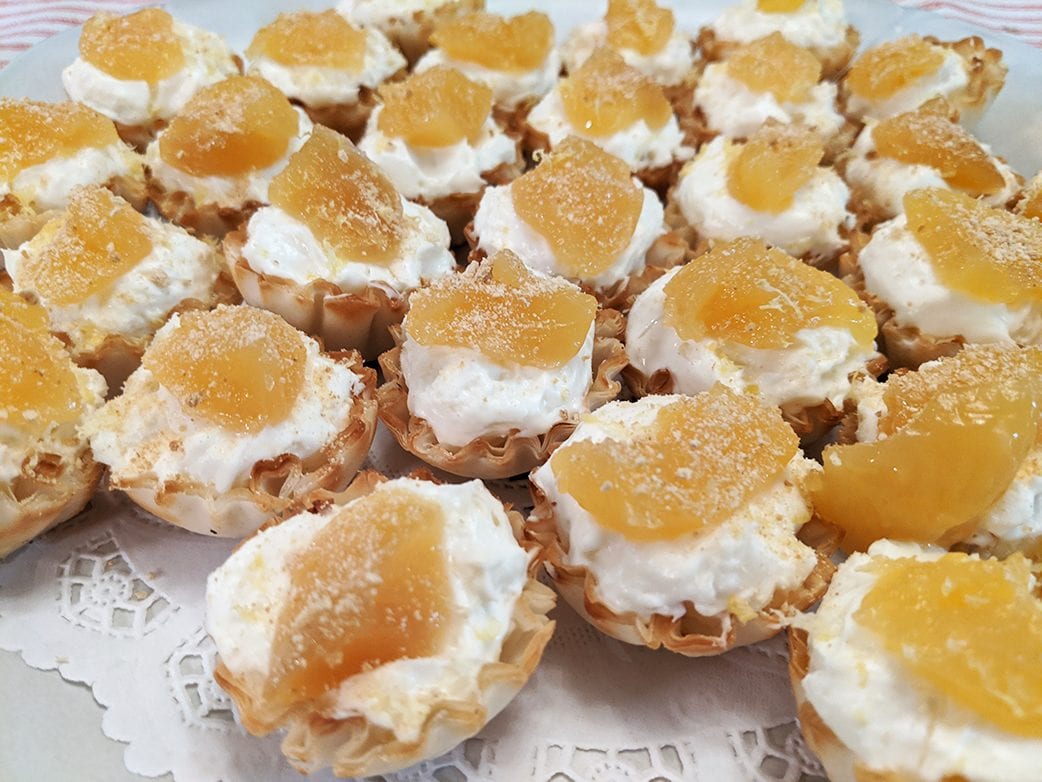 I'm not preparing a recipe for this. It's just too easy with the right ingredients. Once assembled and on a plate, I did sprinkle the tops with freshly grated lemon zest and graham cracker crumbs. I hope you'll be inspired by this idea to formulate your own special treats. Maybe a little meatball topped with marinara and Parm? No-Bake Chocolate and Peanut Butter Mousse topped with Mini Chocolate Chips? Here's the link for that one!
If you decide to make your own little phyllo cup bites, I'd love to know what ideas you came up with.
If you're inspired, be sure to tag your photo on Instagram #atmimistable