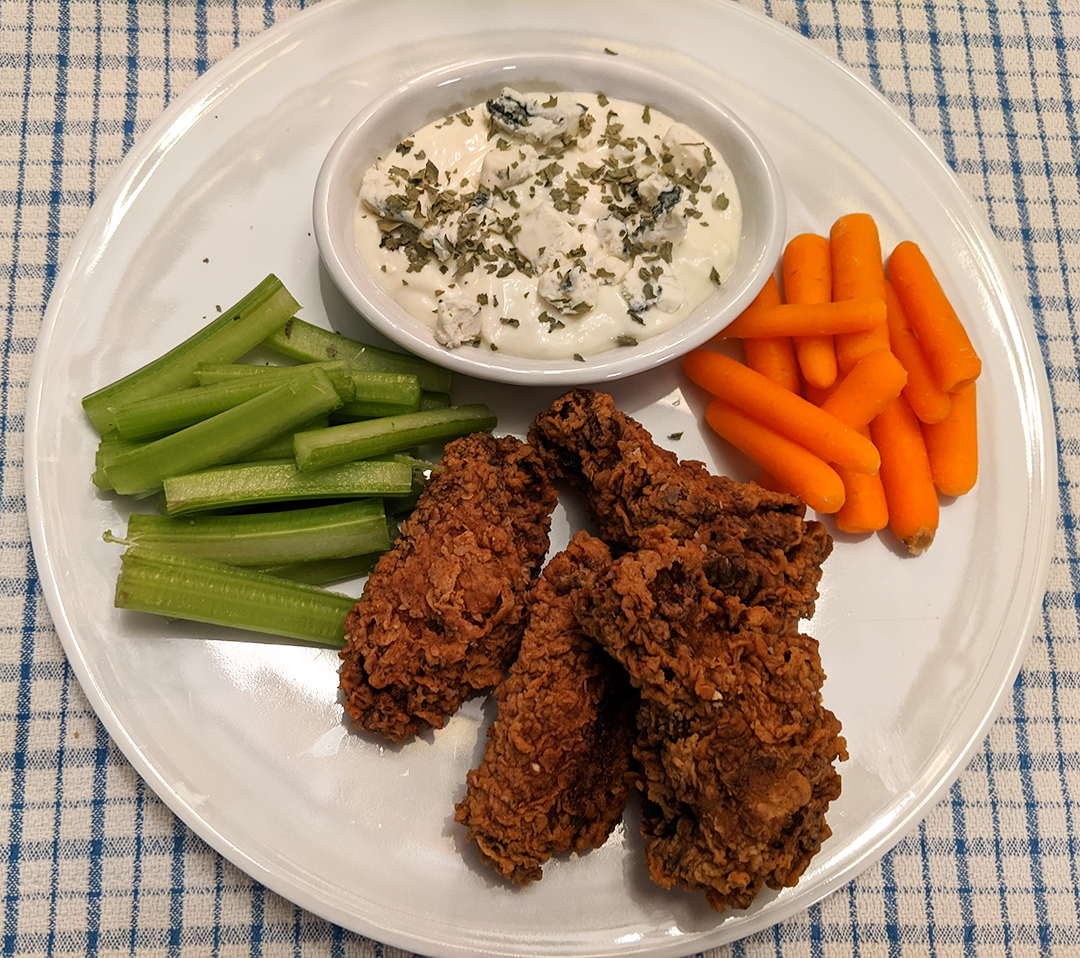 Richard and I love chicken wings. I mean, who doesn't? Hot, crispy, juicy and slathered in your favorite hot sauce or dipped in any variety of dressings and sauces on-the-side, chicken wings are the perfect finger food. And Mimi's Fried Chicken Wings deliver just that!
I've had the good fortune over the last few shopping trips finding chicken pieces of all types at great prices. Since the COVID-19 pandemic, delis at my local grocery store have had to purge the chicken parts they normally use for deli fried and barbecued chicken. As the story goes, they've not sold nearly as many ready-to-eat meals as they did before the virus struck. The result – I got a large 5-pound package of chicken wing drummies and flats for the unheard price of 59 cents/pound! And there were several packages available. I resisted the urge to buy 2-3 packages. My freezer, both of them, are already filled with other packages of chicken I purchased earlier at unheard of prices. And I did not want to deny others this great deal. During the lockdown days of the coronavirus, wings are a fabulous and novel treat for families to enjoy and Mimi's Fried Chicken Wings are easy to make.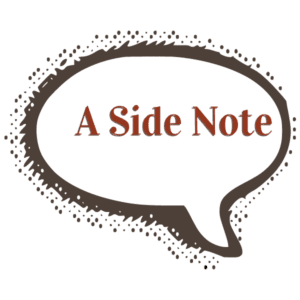 I'm going to digress a bit. For a moment, step into the "Wayback Machine." In the good old days, chicken wings weren't the big culinary deal they are now. If we didn't fry them with Sunday's chicken, we'd freeze them to make stock. You could find chicken wings at the grocery for 19-29 cents/pound. Then along came Hooters in 1983 and the national wing frenzy was born. Why? Because wings are delicious and, at that time, cheap. Wings were eaten long before then in Buffalo, NY, a frugal community that knows good food and a good bargain and boasts to be "The Chicken Wing Capital of the World." Who would have believed wings would become so coveted and come to cost more than boneless, skinless chicken breasts or whole chickens for that matter? Not me. So finding wings at a great price made my heart leap!

A Word About Deep Frying
I've learned a couple of things about deep frying food over the years.
Make sure you use a large heavy skillet, like a cast-iron skillet or an enameled cast-iron skillet. Your skillet should be large enough to submerge food into the hot oil so the food can swim around – don't overcrowd the pan. I've got this great 12″ Cuisinart skillet that I use for lots and lots of food prep, including deep frying. It's perfect for the job.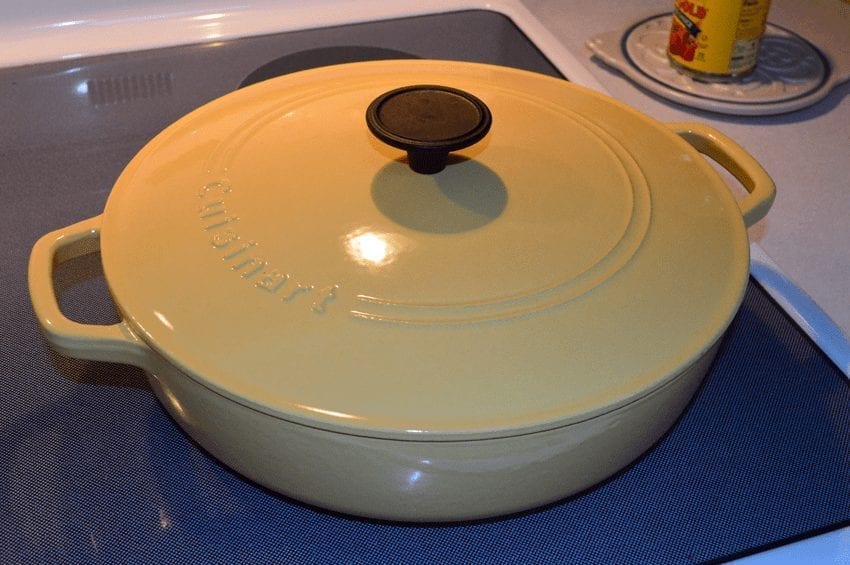 Use an oil with a high smoke point like peanut or canola oil. I prefer peanut oil. My mother used Crisco exclusively and I did for many years, too – then switched to peanut oil because of its high smoke point.

Make sure whatever you decide to fry is patted dry before putting it in buttermilk, as in this recipe, or any other pre-fry prep like breading. There's so much liquid in a tray or bag full of thawed chicken parts. So I line a half-sheet pan with paper towels, put the food on the toweling, and put another layer of paper towels on top and gently pat it all dry. I do this for fish, shrimp, and pork, too.

Invest in a good thermometer. You can use a candy thermometer, but I find they're too tall. It sticks out of a skillet like the Statue of Liberty. I found this CIA one, I don't know where many years ago. It clips onto the edge of the pan and is easy to read. It reads to only 400° but for most deep frying, you won't need to go higher than that.


Put the wings into a deep bowl and pour over 1½ cups of buttermilk. Let stand for at least 30 minutes and not more than 8 hours in the refrigerator. When you're ready to fry, bring the wings out and allow them to come to room temperature.

Pour 3″ of oil into your skillet. Skillets come in lots of different sizes so rather than give a liquid measure amount, you'll want to pour until you reach a 3″ depth of oil. Clip your thermometer to the lip of the skillet and over medium-high heat, warm the oil to 350°. I don't like to rush this step. It takes some time for the oil to come to temperature. I like to give it 20 minutes or so.

Essential to any breaded deep fry cooking is a pair of plastic gloves. They help your hands from getting gummy from removing wet wings into the flour dredge. I leave my gloves on for the whole frying process washing my gloved hands after I've dropped each batch into the oil. My manicure stays perfect.

In a separate bowl, make a dredge with flour, salt, pepper, paprika, garlic powder, onion powder, cayenne pepper, and baking powder.

There's no need to drain buttermilk from the wings. Simply take one piece of chicken, dredge it in flour mixture, and drop in the skillet. I start with a small batch to keep the oil temp from dropping too much. Keep your eye on the temperature to try to maintain a steady 350° by adjusting the heat as needed. I wouldn't put in more than 6-8 pieces per batch.

Fry the wings on one side for 3-4 minutes. Turn and continue to fry for another 3-4 minutes. They should be golden brown.

Remove to a half-sheet pan fitted with a rack and keep them warm in a 250°F oven until ready to serve.

If you want to serve your wings tossed in sauce, get a large, preferably stainless steel bowl because they're lightweight. Pour sauce into the pan and toss the wings until they're coated.
Here's the sound of heaven in the deep fry world.
And here's the finished product! This recipe is so simple – no muss, no fuss. Extremely crispy, golden brown, and delicious.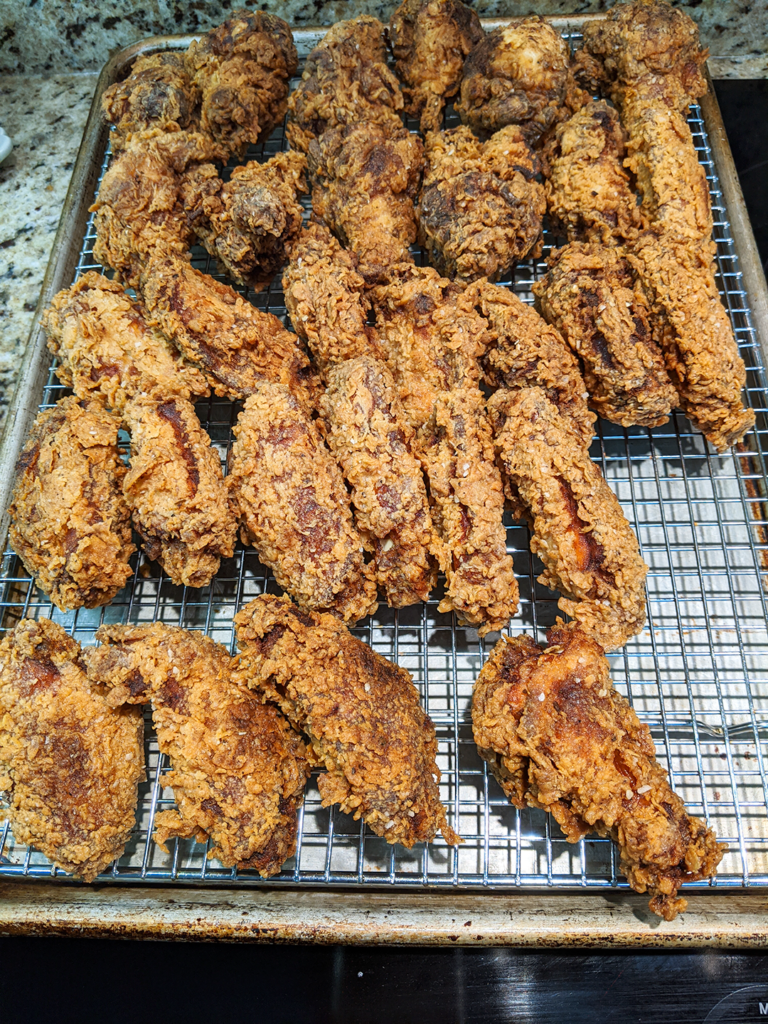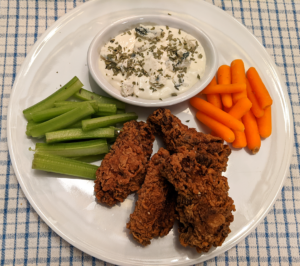 This is the way we've always eaten our wings. I figure the carrots and celery are the healthy part of this meal. Who can resist bleu cheese dressing with extra bleu cheese! Richard got out Frank's Hot Sauce to dunk his along with the dressing.
Remember, the deep fry technique can be used with any fried food – chicken, fish, shrimp or breaded green beans, carrots, onion rings – go for it!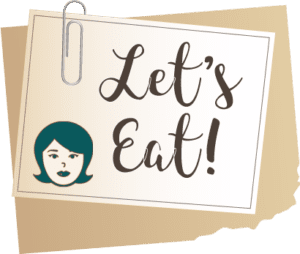 Yield: 6-8
Mimi's Fried Chicken Wings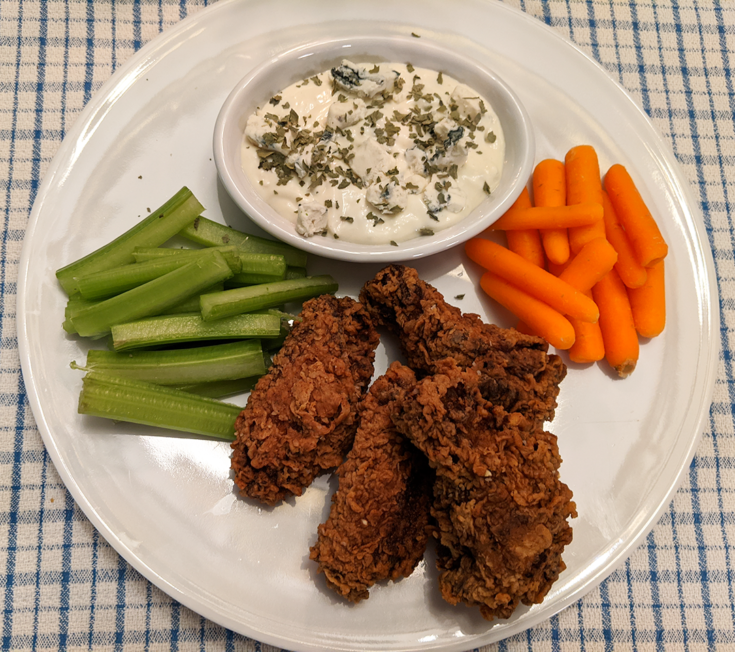 We love chicken wings. I mean, who doesn't? Hot, crispy, juicy and slathered in your favorite hot sauce or dipped in any variety of dressings and sauces on-the-side, chicken wings are the perfect finger food. And Mimi's Fried Chicken Wings deliver all that you'd expect.
Total Time
1 hour
15 minutes
Ingredients
5 pounds of chicken wings cut into drumettes and flats
1 1/2 cups buttermilk
[u]For The Flour Dredge[/u]
2 cups all-purpose flour
3 teaspoons Kosher salt
1 teaspoon black pepper
1/2 teaspoon paprika
1/2 teaspoon cayenne pepper
1/2 teaspoon garlic powder, not garlic salt
1/2 teaspoon onion powder, not onion salt
1/2 teaspoon baking powder
Peanut or Canola Oil for frying
Instructions
Place wings and buttermilk in a large bowl. Stir to coat all pieces. Set aside in the refrigerator for at least 30 minutes or up to 8 hours.
In another bowl, mix flour, salt, pepper, paprika, garlic and onion powders, cayenne, and baking powder. Mix until combined. Set aside.
When ready to deep fry, pour oil into a heavy skillet to the depth of 3". Heat oil over medium-high heat. Using a thermometer, heat oil to 350F degrees.
One piece at a time, lift a wing part out of the buttermilk and dredge in the flour mixture. Shake off excess flour and immediately drop chicken in hot oil.
Fry wings for 3-4 minutes. Turn to brown the other side for another 3-4 minutes. Cook 6-8 wings in one batch.
Remove cooked wings to a sheet pan fitted with a rack. Keep warm in a 250F degree oven while finishing the remainder.
Notes
5 pounds of chicken wings is a lot but great for a party. Half the recipe if you wish.
Cooked wings can be tossed with your favorite sauce at service OR serve wings with dipping sauces on the side - bleu cheese or ranch dressing, hot sauce or whatever you prefer.