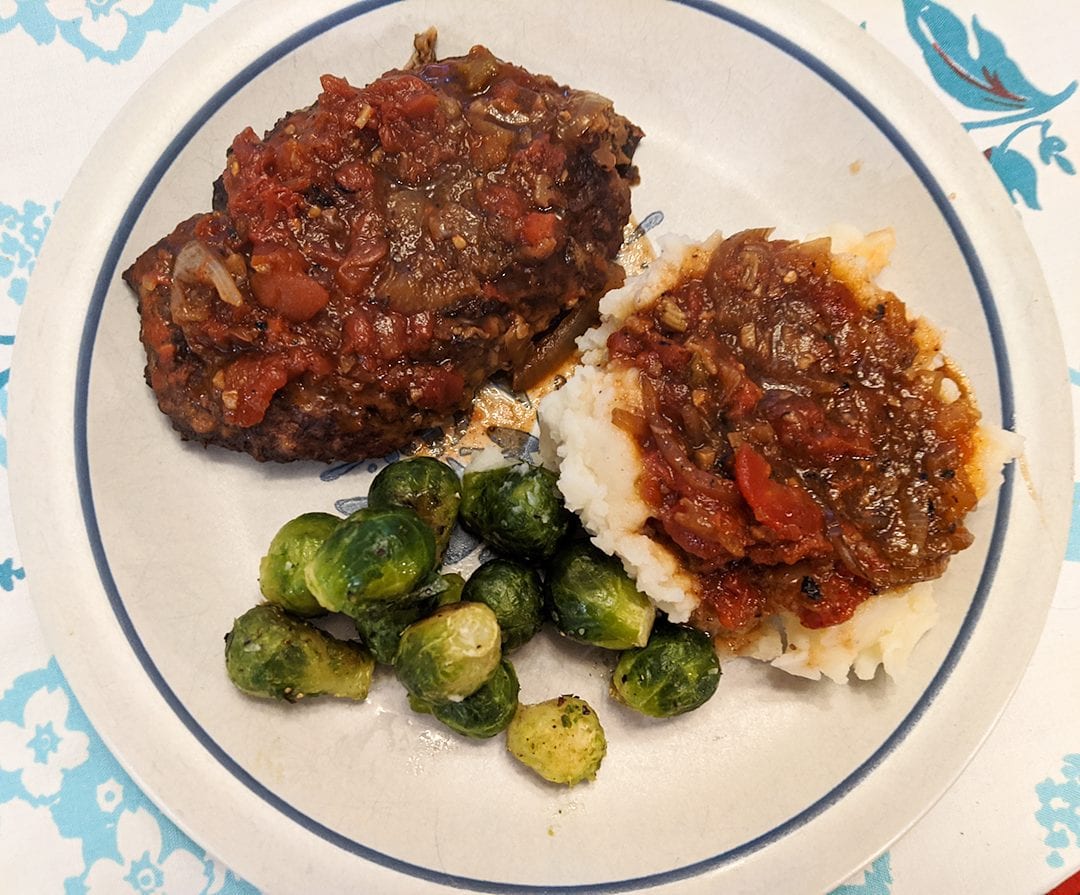 I love any main dish that incorporates beef and tomatoes. There's just something so magical about the melding of flavors that shouts out "comfort food" to me. Like Best Spaghetti and Awesome Meatballs. Or Chuck Roast with Peppers, Tomatoes and Cheese Grits. My mother used to make a rump roast in an oven bag with only a can of cream of tomato soup, dried basil, salt, and pepper. The gravy was fabulous used to assemble roast beef manhattans and mashed potatoes. Old Fashioned Cube Steak with Tomato Gravy is an old-timey dish inspired by Mom's roast beef recipe minus the soup. I'm also paying homage to my Midwestern roots where hearty meals are a staple.
I don't remember when I started to use cube steak. Maybe because I cooked a lot of breaded cubed pork tenderloin over the years. The beef version looked similar so, I think I simply decided to give this meat cut a try.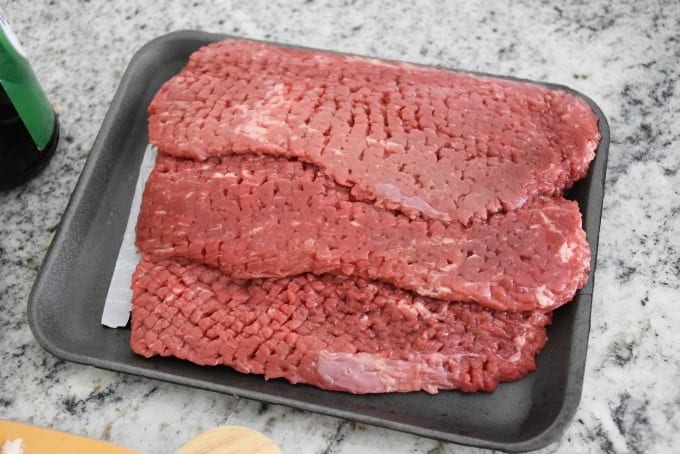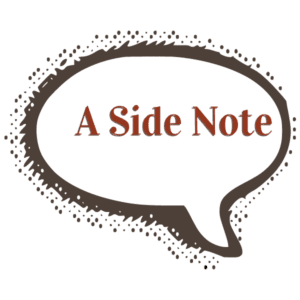 Cube steak is cut from the beef top round or top sirloin – not normally tender cuts of meat. So butchers run the pieces through an electric meat tenderizer a couple of times that gives the finished steak patty a distinctly dimpled look. The resulting "cubes" running over the surface of the meat patty is how cube steak got its name. Of course, you could "cube" your own steaks using a meat mallet and a strong arm – a great way to relieve situational frustration. I prefer to let the butcher work his magic. Cubing tenderizes and flattens the meat, so it cooks quicker than a chuck roast. Cube steak is pretty lean, so it doesn't benefit from marbling that would make the cooked steak as tender as real steaks – don't expect "melt-in-your-mouth" tender. As beef goes, it's relatively inexpensive. And cube steak is essential for chicken fried steak and cream gravy – YUM!
Let's see how Old Fashioned Cube Steak and Tomato Gravy comes together, shall we?

First, dry off the meat patties with a paper towel. Sprinkle with salt and pepper, and lightly sprinkle the patties with flour. The flour helps to form a nice crusty exterior as the meat browns.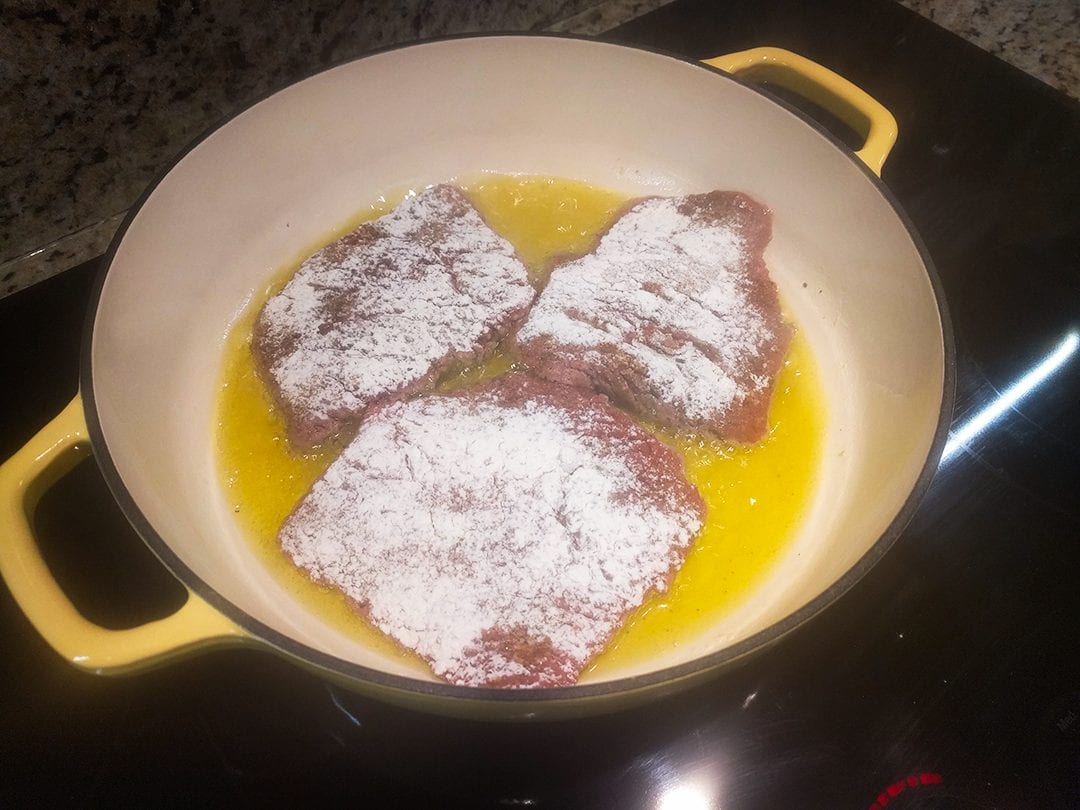 In a heavy 12″ skillet, heat 2 tablespoons of olive oil over medium-high heat. Once the oil is hot, add the meat patties and brown on both sides. Be sure not to crowd the pan – cook the meat in batches so the patties brown and don't steam.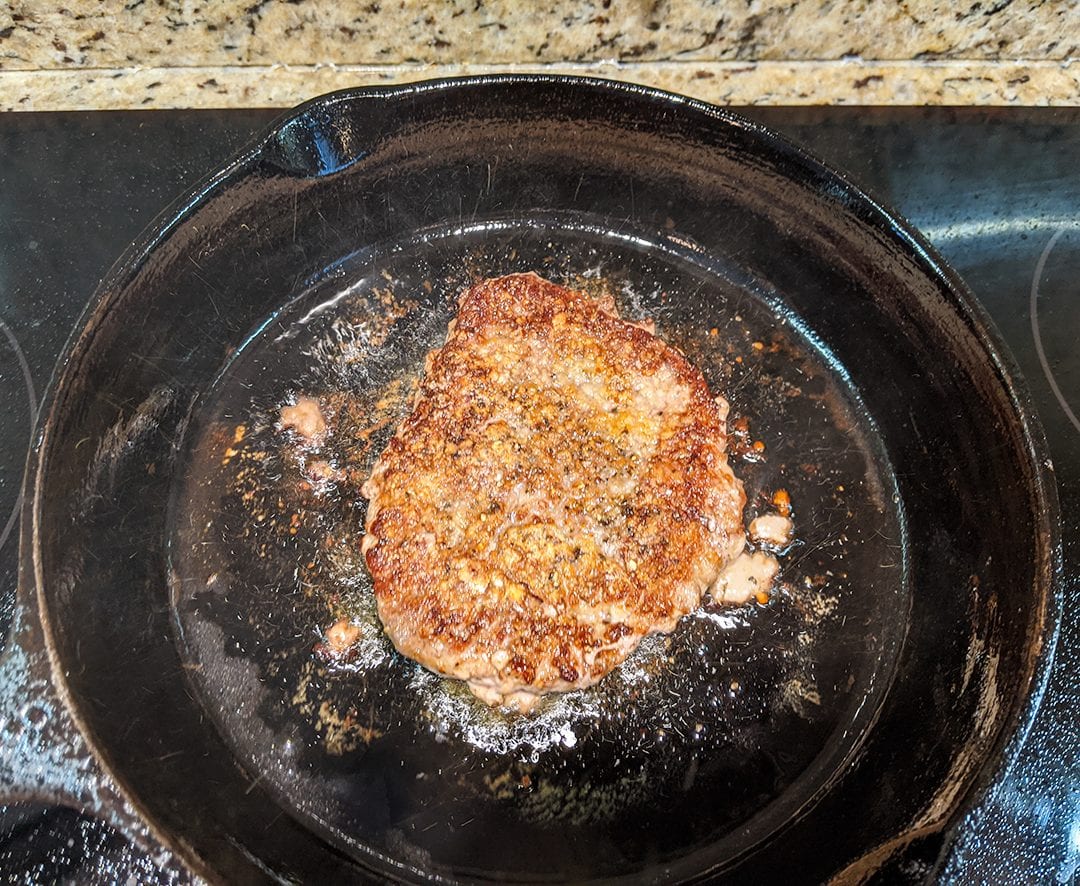 This is a picture from another cube steak meal. I like how the browned steak looks in this one. Definitely the desired goal. The meat should not be cooked through – simply nicely golden brown.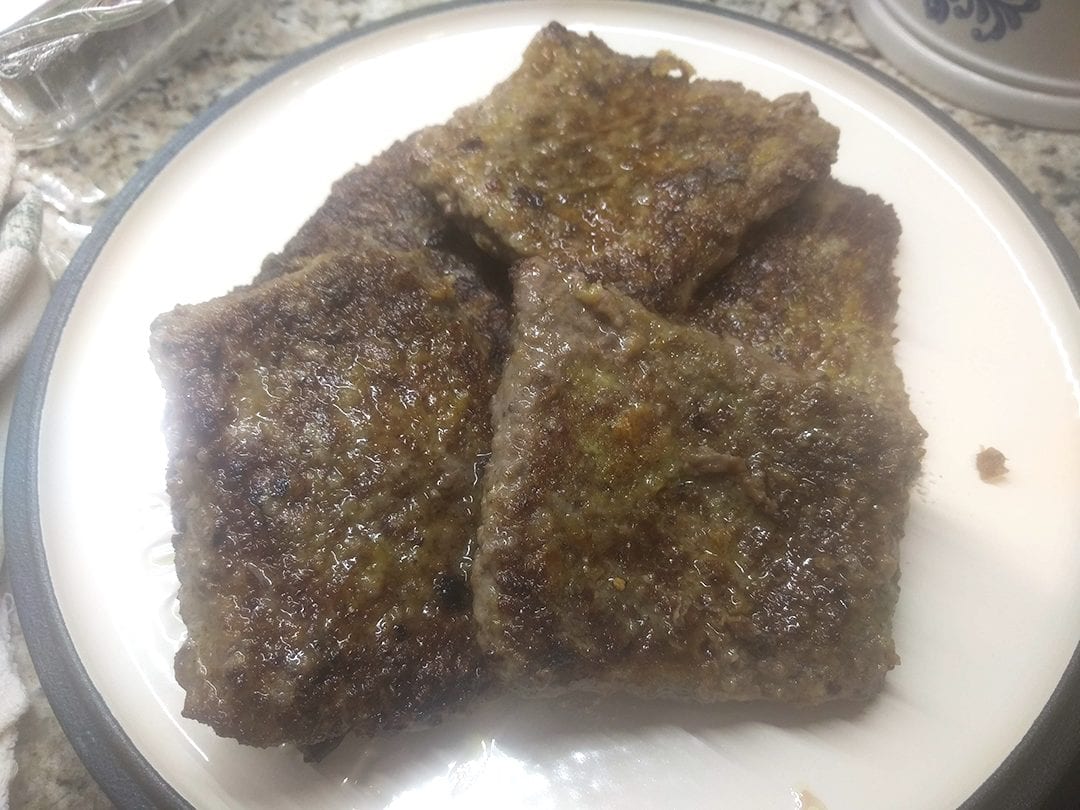 As the cube steaks are browned, I put them aside in the inverted pan lid. Meat juices will accumulate and you'll want to add those back into the pan. Read on . . .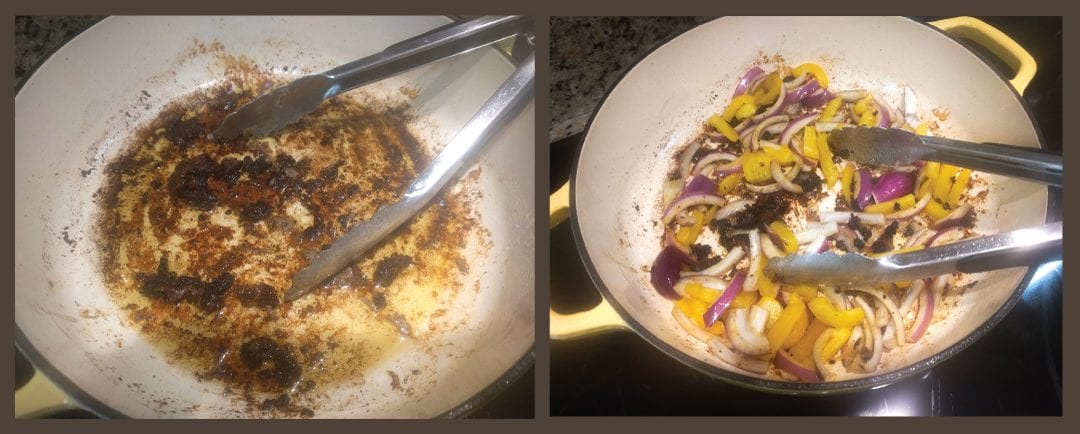 OK – now you have all kinds of tiny brown bits packed full of flavor in your skillet. Reduce the heat to medium and add one large sliced onion and one large sliced yellow, red, or green pepper along with 2-3 cloves of minced garlic. Season with a bit of salt and pepper and 1/4 teaspoon crushed red pepper. Saute the vegetables for 5 minutes, stirring occasionally to make sure they don't stick and burn.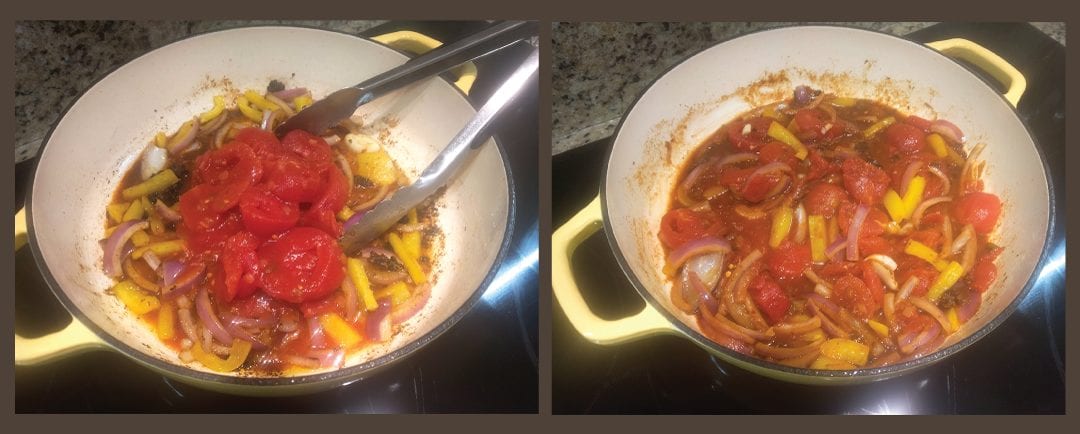 Add one 15oz can of stewed tomatoes and their juices. Add one beef bouillon cube and one cup of water OR one cup of reduced-sodium beef stock to the pan. And one teaspoon dried basil. Stir to distribute everything. Allow to simmer for 5-10 minutes or until the tomatoes soften.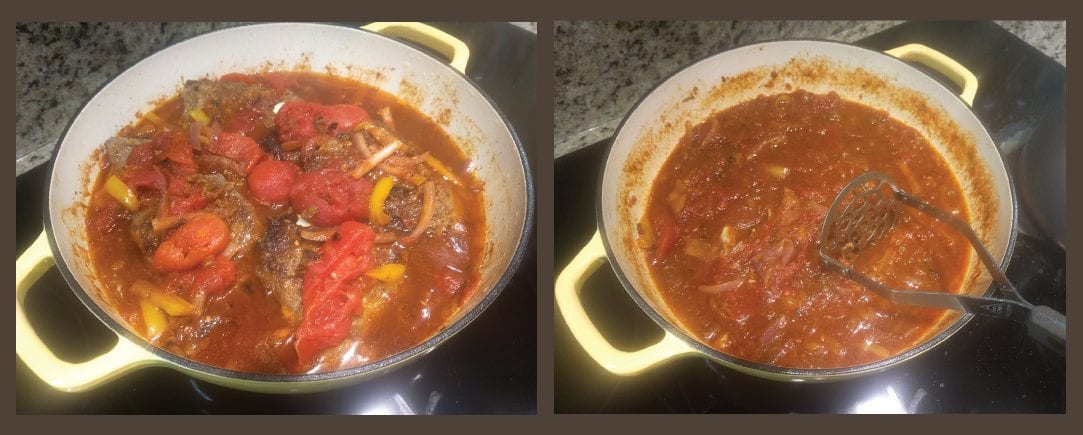 Return the browned cube steaks to the pan with the tomatoes and vegetables along with the accumulated meat juices. Ladle some of the pan juices and vegetables over the tops of the meat. Bring to a slow simmer. Cover the pan with a lid and continue to simmer for 30 minutes or so. Once cooking is done, I like to remove the meat to a platter and mash the pan juices and vegetables so it looks more like gravy. If the gravy is too thin, bring up the heat and cook a little longer until you get the right consistency. It shouldn't take more than a couple of minutes.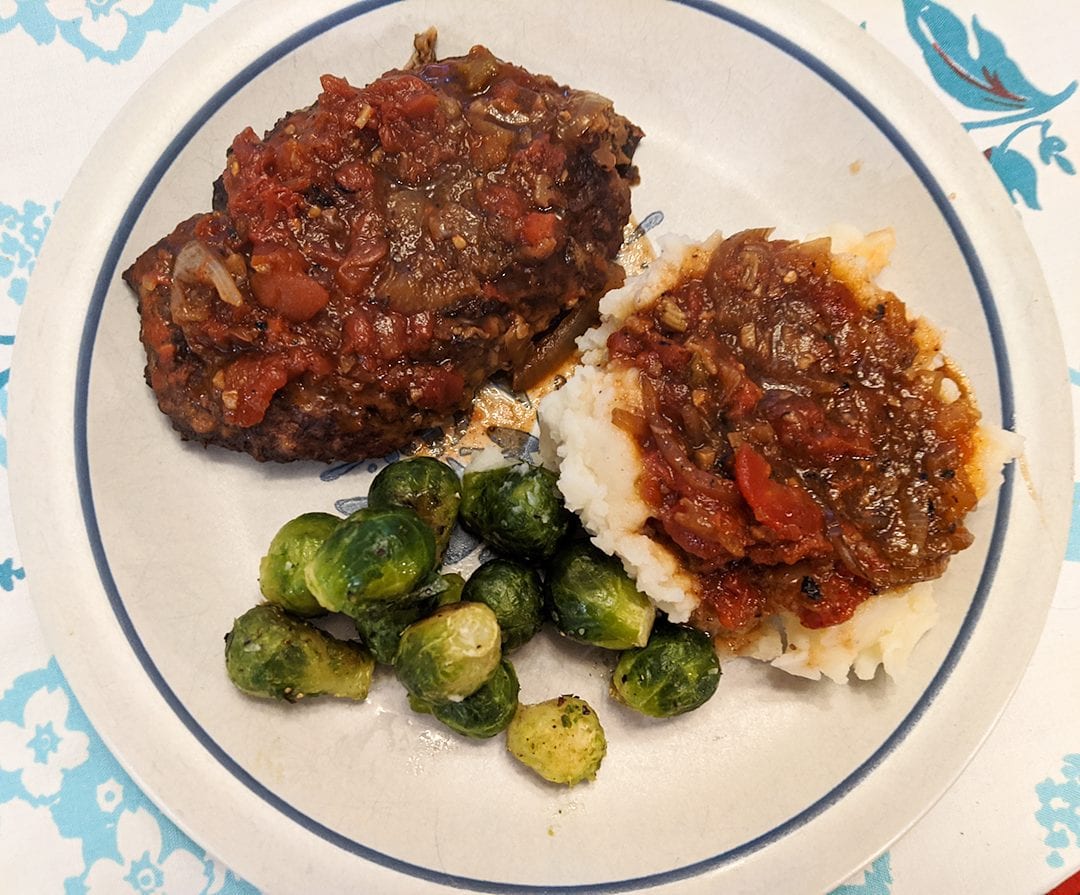 Your reward is revealed! My family loves this dish served with lots of mashed potatoes slathered with tomato gravy. But you could serve cooked rice or egg noodles.
I considered using a slow cooker. With as much prep cooking and only a final 30-minute simmer, I opted for the stovetop. However, you certainly could finish cooking in a slow cooker. I'd advise putting the browned meat patties in the bottom of the slow cooker, and then add the gravy ingredients over the cube steak. Probably 2 hours on high or 4 hours on low would work. Your gravy may be a little thinner, but there's nothing wrong with that.

Here's the recipe!
Yield: 4
Old Fashioned Beef Cube Steak with Tomato Gravy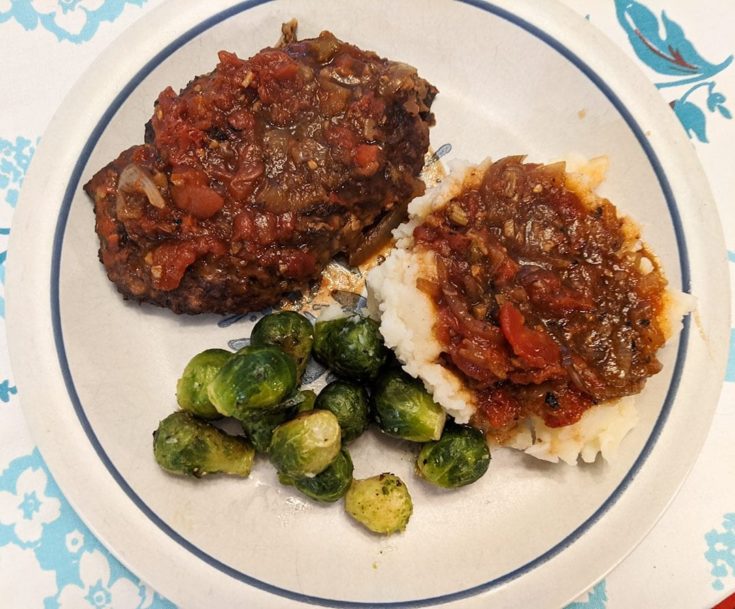 Old Fashioned Cube Steak with Tomato Gravy is an old-timey dish inspired by Mom's roast beef recipe. I'm also paying homage to my Midwestern roots where hearty meals are a staple. A family favorite served with lots of mashed potatoes.
Ingredients
2 pounds cube steak, four pieces
1 large onion, cut into slices
1 large yellow, red, or green pepper, cut into strips
2-3 cloves garlic, minced
1 15oz can stewed tomatoes
1 beef bouillon cube plus one cup water OR 1 cup reduced-sodium beef stock
2 Tablespoons olive oil
1/2 teaspoon crushed red pepper
1 teaspoon dried basil
Flour
Salt & Pepper
Instructions
Pat dry cube steaks with a paper towel. Sprinkle with salt & pepper on both sides. Dust with flour on both sides.
Add 2 Tablespoon olive oil to a 12" heavy-bottomed skillet. Bring to heat over medium-high heat.
Add cube steaks to the skillet, two at a time, and brown. As the meat browns, remove to a plate or to the skillet's inverted lid.
Once all the meat is browned, reduce skillet heat to medium. Add onion, sliced pepper, crushed red pepper and garlic. Stir and saute for 5 minutes.
Add stewed tomatoes, bouillon cube, and water OR beef stock, and dried basil. Bring to simmer and cook for 5-10 minutes until tomatoes are soft.
Return cube steaks to the skillet along with accumulated meat juices. Ladle the tomato/vegetable mixture over the meat. Reduce to slow simmer. Cover with lid. Cook for 30 minutes.
Remove meat to a platter. (Optional: Mash vegetables and gravy.) Pour tomato gravy over cube steak OR plate individually and ladle tomato gravy over meat.
Serve with plenty of mashed potatoes and any green vegetable.